Early Admission starts today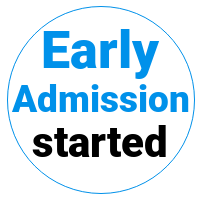 The countdown is over. Early Admission starts today!
For one month (1st – 31st of March) prospective students have the chance to apply to Tirgu Mures Medical College, the only University across Romania which has the Early Admission session, through which future students can secure their place months before most applicants.
If you want to find out more about it or you are already decided to apply, get in contact with us. We have one entire month to assist you with your application file.
Let's get it started! 
Book

now!
Free booking. No credit card required. You get the answer in 30 minutes.