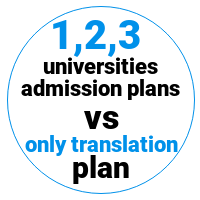 We understand the difficulties that you may encounter when trying to prepare your admission file for one of the Romanian Medical Colleges. An endless list of requirements, different procedures from the ones in your country, all this leading to a lot of questions to which you may not have an answer. Yet.
Our 3 universities admission plans are dedicated to meet a majority of your needs and to make all things easier for you. This are the real advantages of choosing one of them over the Only Translation Plan: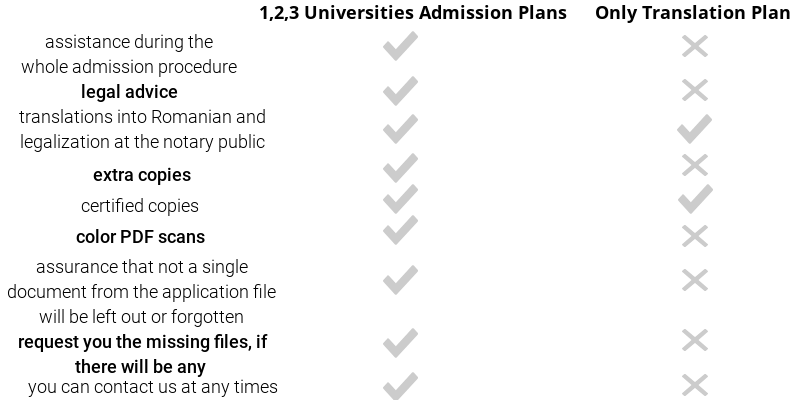 Don't let it be a heavy load on your shoulders. Choose the Admission Service Plan that best suits you. Get in contact with us and let us be a part of your team. Allow us to assist you in making the first steps into your career.