Worldwide Papers Delivery
STUDYinRO ships the documents to where you indicate us, according to your needs.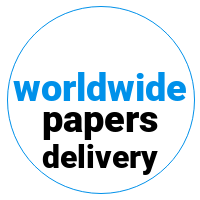 For Early and Regular Admission:
Delivery options to your address:
Romanian Post Office – estimated arrival time:  7-10 working days
DHL – estimated arrival time: 1-2 working days
Delivery options to chosen Romanian Medical College  (University File Submission):
Sending the originals via a fast courier straight to the indicated Romanian Medical College
STUDYinRO personally hands in your application file to the Admission in charge department from Tirgu Mures Medical College and Cluj Napoca Medical College
For Post Graduation:
1. Worldwide Papers delivery ONLY via DHL – estimated arrival time: 1-2 working days (depending on the location)
It is important to mention that before we send the originals, regardless of their final destination, you will find color scans after all the translated documents or original documents issued by the Romanian Authorities on your STUDYinRO private account. By accessing the Downloads section you will find all the scans safely stored.